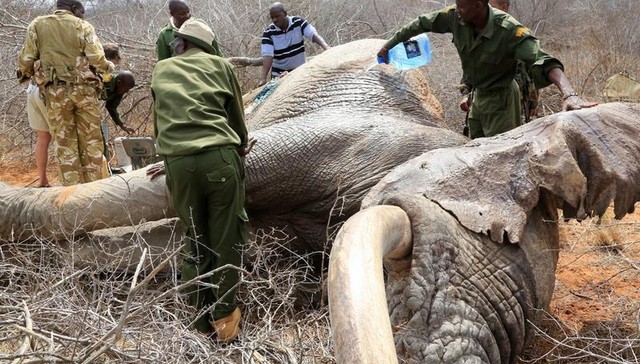 David Sheldrick Wildlife Trust
Desperate Elephants Shot With Poison Arrows Travel To Humans For Help
Last month, a wild elephant and two of his friends were attacked by poachers. Wounded by poisoned arrows, they trudged across the African landscape to the one place that could help them: the David Sheldrick Wildlife Trust (DSWT).
Though the wild elephant had never been a resident at DSWT, he knew elephants who had. He had mated with two former orphans who were raised at DSWT's Ithumba Reintegration Centre, who now lead their own wild herd. In 2011, he fathered babies with them, whom DSWT named Mwende and Yetu.
And DSWT is certain he knew this group of humans meant help.
For more on the story, head over to https://www.thedodo.com/elephants-travel-humans-help-1353631970.html